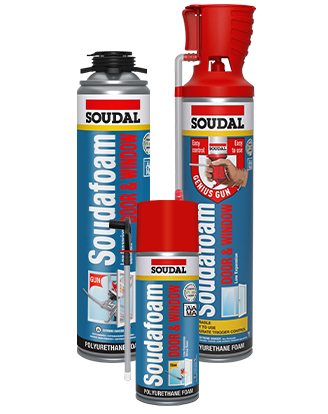 Soudafoam Door & Window
Soudafoam Door & Window is a minimal expansion, one component, moisture curing PU foam.
Minimal Expansion
Easy Application
Excellent adhesion to almost all substrates
Excellent thermal and acoustical insulation
No shrinkage
AAMA compliant
Available in 12 oz. (Straw), 20 oz. (Genius Gun), and 24 oz. (Gun)
To place an order, please contact us at orders+soudalusa+com.